Advanced Methods in Applied Statistics 2020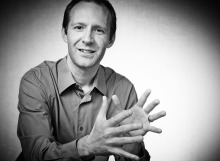 Lecturer: D. Jason Koskinen
Email: koskinen (at) nbi.ku.dk

Basic Information
Block 3 - Timetable A of the 2020 academic calendar

Tues 08:00 - 12:00 and Thurs 08:00- 12:00 & 13:00 - 17:00
Actual

08:30 - 09:00 Q&A or discussion with Jason in the classroom
09:00 lecture on new material (not 09:05 or 09:15)
On Thursday there will very often be new material starting at 13:00
On Thursday it is very unlikely that any new material, lectures, or review will happen after 16:00.

There are multiple locations depending on the day (timetable):

Tuesday is at C103, Universitetsparken 5, HCØ
Tuesday is at NBB.01.01.G076, Jagtvej 155
Thursday morning is at NBB 01.3.I.164, Jagtvej 155
Thursday afternoon is at AB Teori 2, Nørre Alle 55

Odd-numbered classes are 4-hours while even-numbered consist of 2 blocks of 4-hours
Classes will be composed of ~20-30% lecture and demonstrations followed by exercise
While assignments, projects, and exercises can be done in the programming language of the students choice, the examples and demonstrations will be mainly in Python and/or scientific packages thereof, i.e. SciPy, PyROOT, etc.
Required text or textbooks: None
2016 Advanced Methods in Applied Statistics webpage
2017 Advanced Methods in Applied Statistics webpage
2018 Advanced Methods in Applied Statistics webpage
2019 Advanced Methods in Applied Statistics webpage
It is recommended, but not required, to have at least reviewed the little sibling to this course, i.e. "Applied Statistics - From data to results" which can be found here
---
Evaluation
The presentation, the problems sets, and the project will all be submitted and assigned from Absalon. So check Absalon for instructions and due dates. The final exam is handled by the eksamen webpage.
---
Course Syllabus
The course is 100% likely to change once we begin, and future lectures listed below serve as an outline. Even so, we are very likely to cover the following topics which may require additional software support:
Multivariate analysis (MVA) techniques including Boosted Decision Trees (BDTs)
The MultiNest bayesian inference tool
Basis splines
Markov Chain Monte Carlo
Likelihood minimization techniques
Class notes will be posted here on this webpage as they become available.

Class 0 - Pre-Course (Jan. 30)
The location is Fb-6 at Blegdamsvej from 13:00-16:00
Take a look before the class starts (optional)
Get a preview with the course Teaching Assistant (James Creswell) of some software tools to install
---
Class 1 - Start (Feb. 4)
Chi-square
Code chi-square
Data for exercise 1 (FranksNumbers.txt)
Review of 'basic' statistics
Be knowledgeable about the Central Limit Theorem
Start reading paper about how well Gaussian statistics compares to a wide selection of scientific measurements
---
Class 2 - Monte Carlo Simulation & Least Squares (Feb. 6)
Monte Carlo (reminder that lecture starts at 09:00)
Code for area of the circle
Example code from Jean-Loup in a Jupyter notebook
From the "Not Normal: the uncertainties of scientific measurements" paper:

For the ambitious, create a 'toy monte carlo' of the sample and pair distributions for the nuclear physics data in Sec. 2.A. For simplicity assume that all the 'quantities' are gaussian distributed
Write functions where you can produce multiple gaussian distributions to sample from and generate a sample of "12380 measurements, 1437 quantities, 66677 pairs".
Produce the z-distribution (using eq. 4) plot for just your toy monte carlo and see if it matches a gaussian, exponential, student-t distribution, etc...
Least Squares lecture (starting at 13:00)
Some useful links
---
Class 3 - Introduction to Likelihoods and Numerical Minimizers (Feb. 11)

Maximum likelihood method
Gradient descent and minimizers
Example code for exercise 1 and exercises 2 & 3 from Jean-Loup (TA in 2018 & 2019), Niccolo (TA in 2017), some from Jason (course lecturer)
Remember that the first assignment is due on Wednesday
---
Class 4 - Intro. to Bayesian Statistics & Splines (Feb. 13)

Lecture 4 on Simple Bayesian statistics
Using priors, posteriors, and likelihoods
Example code for exercises from Jason
Splines
Data files for one of the exercises.
Interesting article about use of splines and penalty terms
---
Class 5 - Parameter Estimation and Confidence Intervals (Feb. 18)
Reminder: oral presentation and 1-2 page article reports will be due/covered soon
---
Class 6 - Markov Chain(s) (Feb. 20)

Lecture 6 Markov Chain Monte Carlo (MCMC)
Look for an external package for Markov Chain Monte Carlo (MCMC), e.g. emcee, PyMC

Just like minimizers, syntax and options matter
Be familiar with your chosen MCMC package

Some example python code for the exercises (caveat emptor)

Using emcee, the solution is graciously provided by Niccolo Maffezzoli (2017 TA)
---
Class 7 - Hypothesis Testing (Feb. 25)
Likelihood ratio
Data files for one of the exercises. Just use the first column in each file. The second column is unimportant.
---
Class 8 - Data Driven Density Estimation (non-parametric) (Feb. 27)
Kernel Density estimation
---
Class 9 - Statistical Hypothesis Tests and Auto-Correlation (March 3)
Guest lecture by Markus Ahlers
Files and some example code
Be sure to have HEALPix software installed on your computer. There are options for C, C++, JAVA, Python, and I see some MATLAB too.
---
Class 10 - Presentations and Multivariate Analysis techniques (March 5)
In the morning we will have the oral presentations from the articles chosen
The Boosted Decision Tree lecture
Boosted Decision Trees
Data

Exercise 2 (16 variable file)

The first column is the index, hence there are 17 'variables', but the index variable only for book keeping and has no impact on whether an event is signal or background.
Every even row is the 'signal' and every odd row is the 'background'. Thus, there are two rows for each index in the first column: the first is the signal and the second is the background. [Format is odd, but I got it from a colleague].

Here is the solution data sets separated into two files (benign and malignant) for the last exercise of the lecture. Here is also the (python) code that I used to establish the efficiency for all the submissions from all the students
---
Class 11 - Neural likelihood-free inference (March 10)
Guest Lecture by Christoph Weniger
Introduction to simple deep feed-forward networks
Parameter regression
Regression of likelihood-to-evidence ratios
---
Class 12 - Continuation of likelihood-free inference (March 12)
Guest lecture by Christoph Weniger
Introduction to simple deep feed-forward networks
Parameter regression
Regression of likelihood-to-evidence ratios
---
Class 13 - Nested Sampling, Bayesian Inference, and MultiNest (March 17)
External packages for conducting nested sampling, e.g. MultiNest, are necessary and some python options are:
Very good articles that are easy to read
---
Class 14 - Work on Project (no lecture or new material - March 19)

---
Class 15 - Course Review, and Non-Parametric Tests Lecture snippet (March 24)

Lecture 15 (EXTRA)

Kolmogorov-Smirnov, Anderson-Darling, and Mann-Whitney U tests
Won't be be covered in class
Topics include things that may be useful for research
Extra Projects of a more difficult nature, for those who want something more challenging.